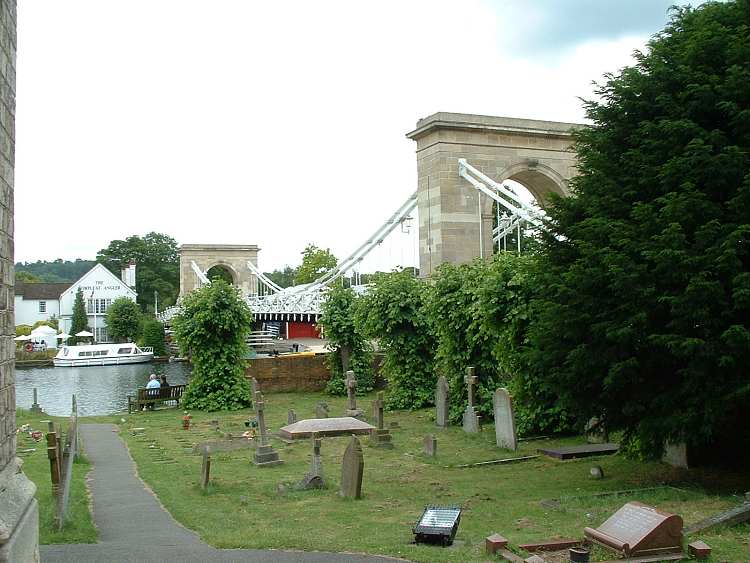 Marlow suspension bridge over the River Thames.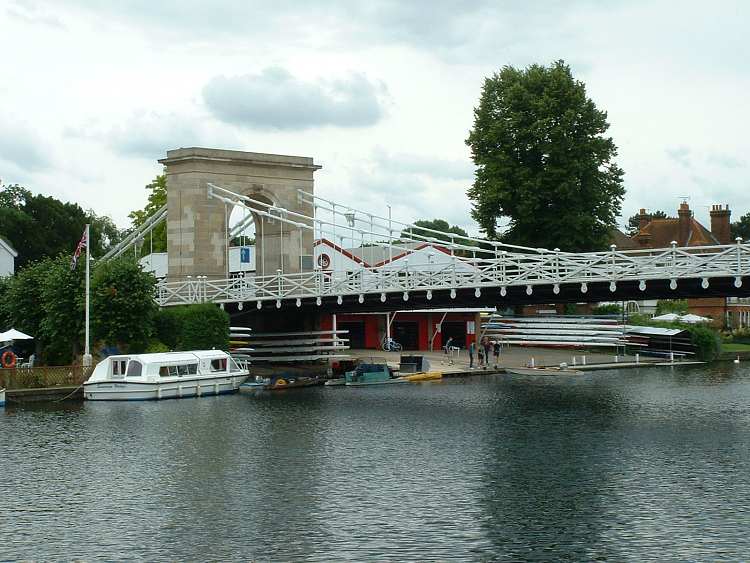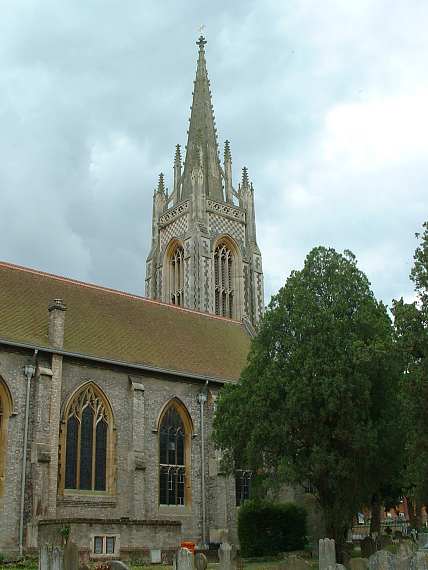 Marlow church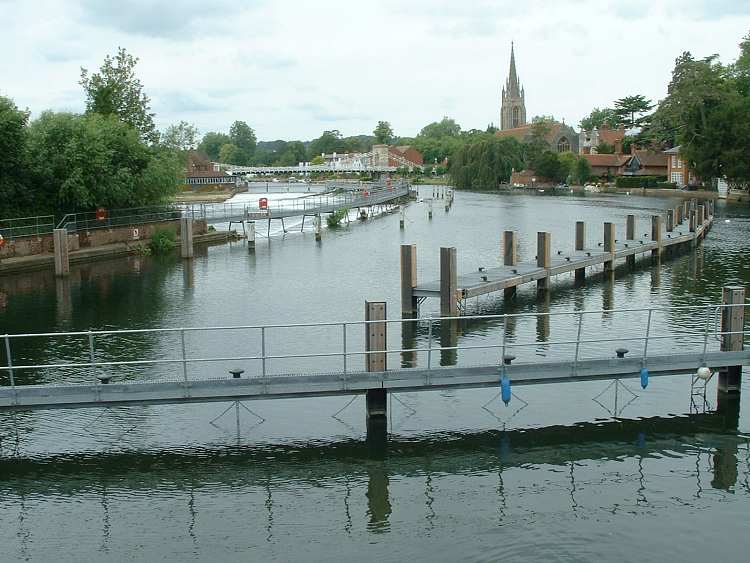 The weir and the approach to the lock.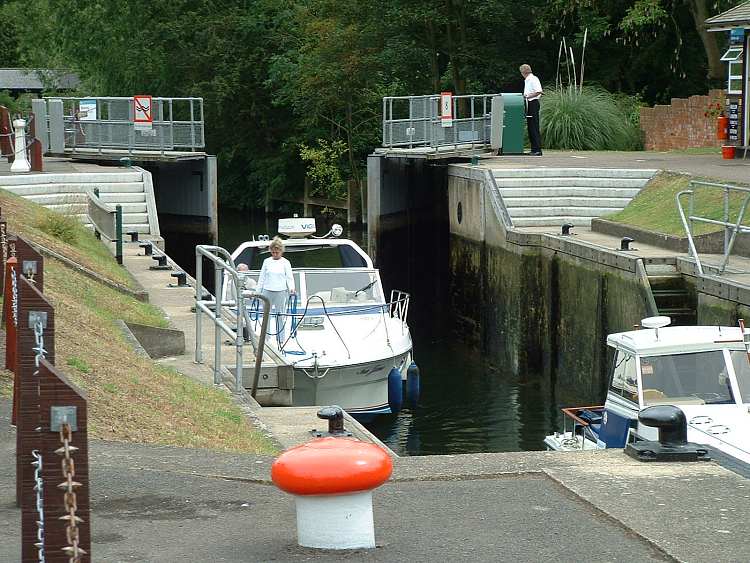 Entering the lock, as the lock keeper waits to close the gates.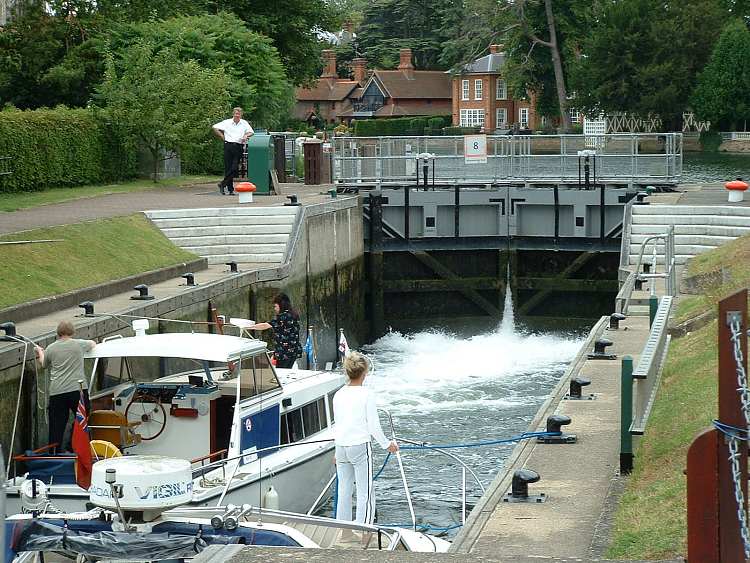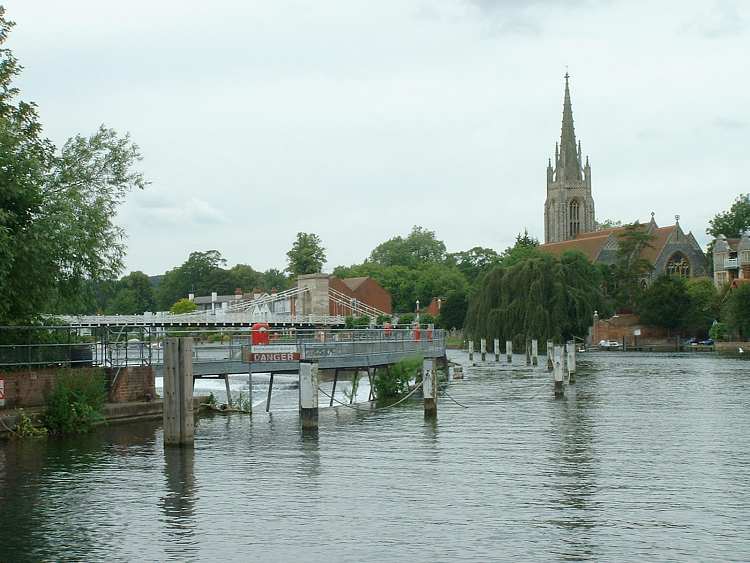 The weir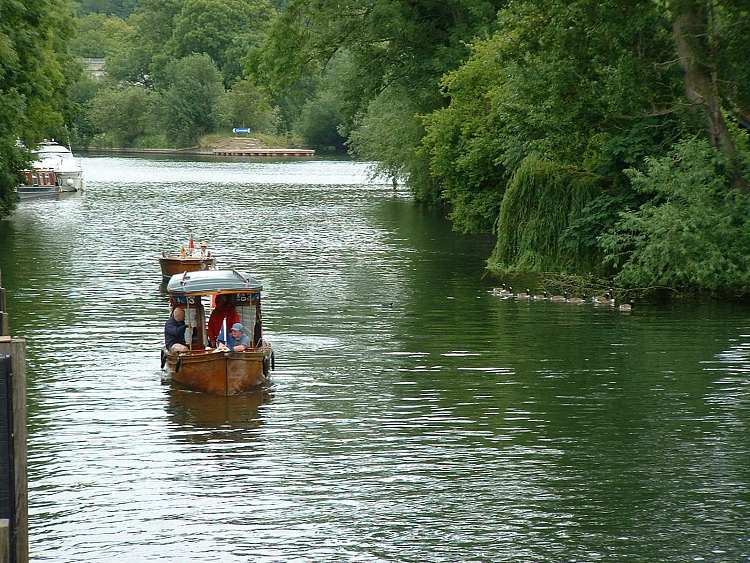 Two more boats approach while the lock empties. A flock of canada geese by the far bank.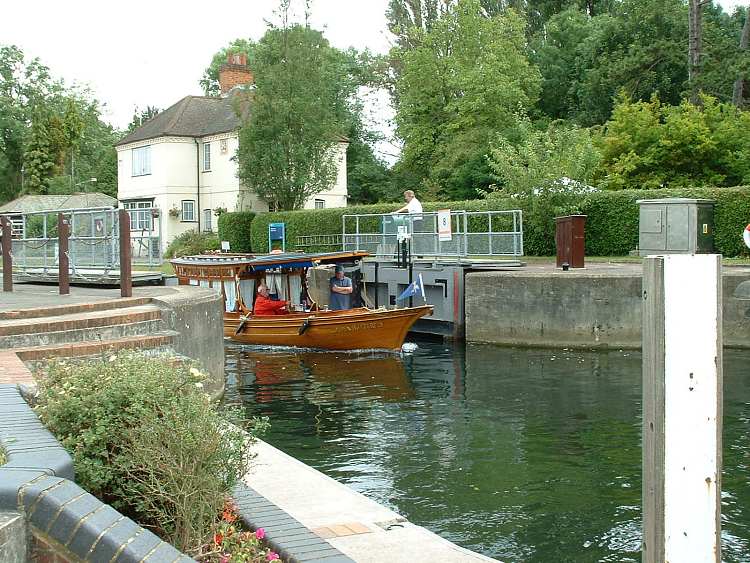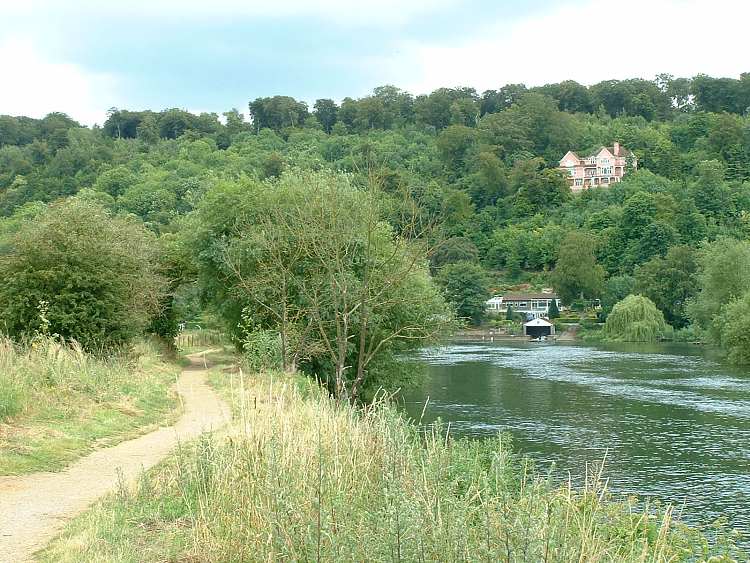 Downstream, along the Thames towpath.