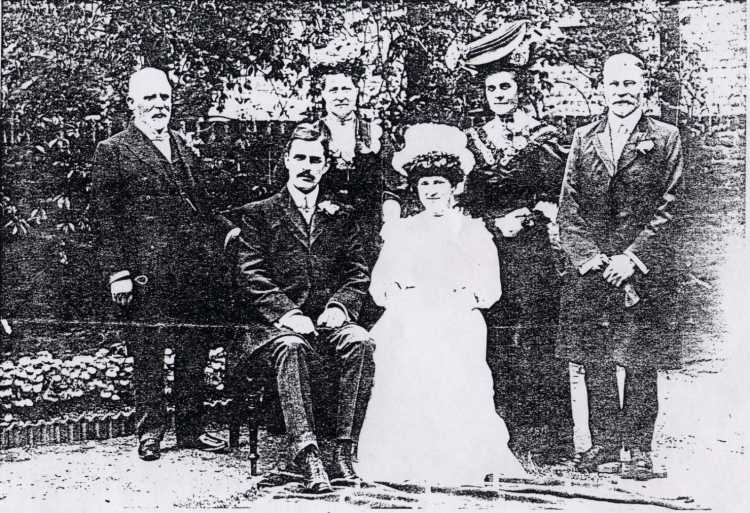 The Wedding Group of E.H.Dean and Edith Goodearl
1907 in Kensington.
Edith's parents are the two on the left.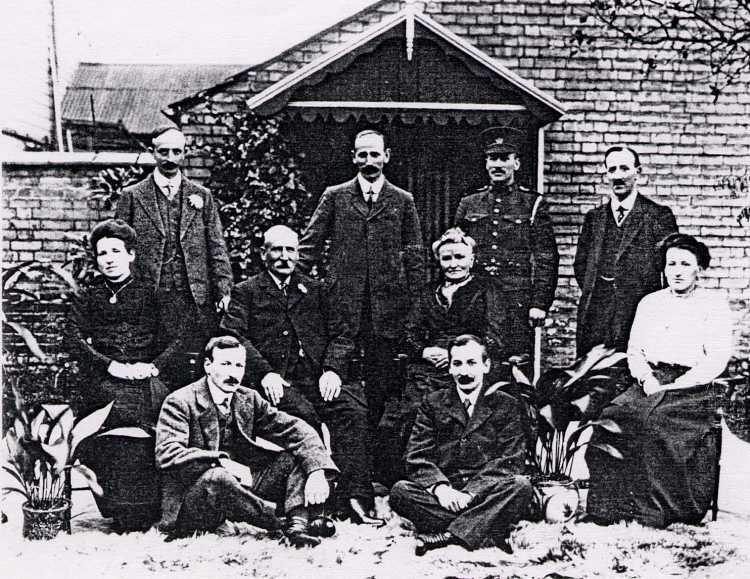 1917 photo at Mostyn House, Desborough Road, High Wycombe.
Back row: Frank, Ralph, Rupert, Harry.
Middle row: Ellen (Hitchcock), Benjamin, Ann, Fanny (Cartwright).
Front row: Charles, Leonard.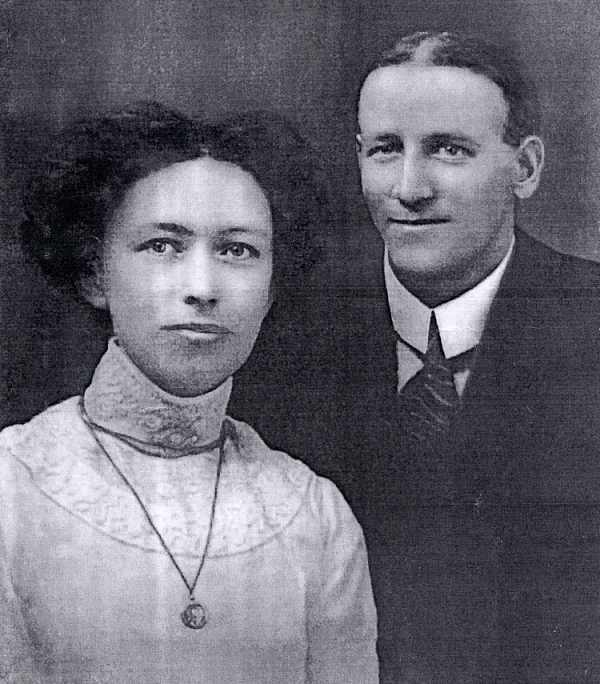 Rupert Victor and Edith (Bates).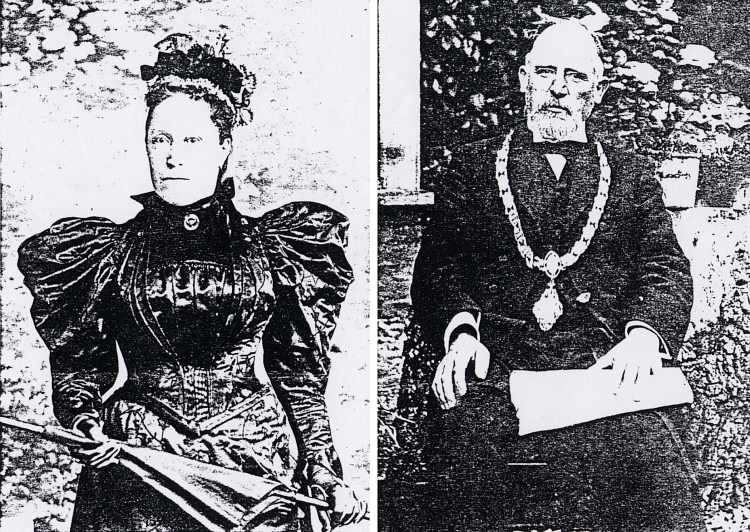 Richard, wearing the Chain of Office as Mayor of High Wycombe.
Mary (Spencer).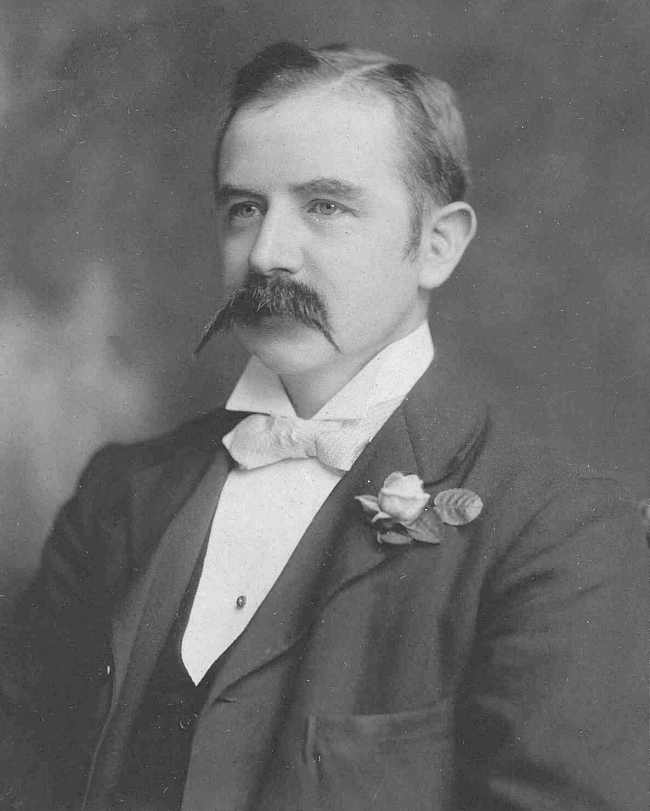 George Herbert 1900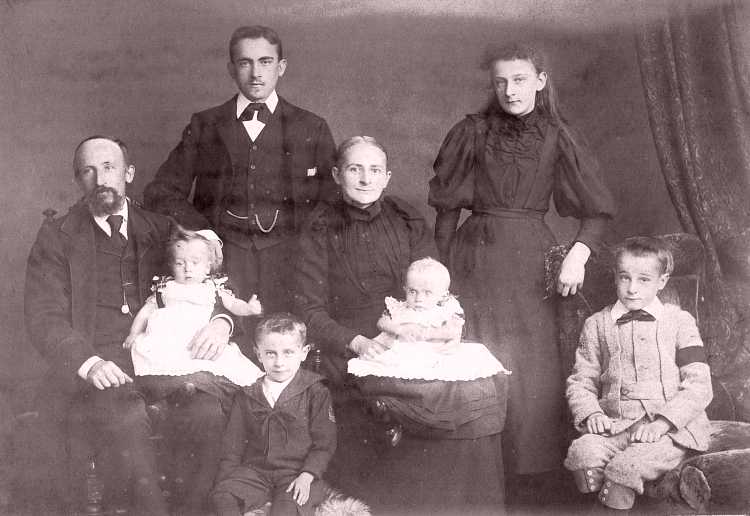 This and the next photo are of Arthur's family.
The adults are Arthur and Elizabeth,
the young man is Walter, the girl is Miriam,the boys are Tom and Stephen (with arm band)
and the babies are the twins - Harold and Ben.
From the presence of the armband and the age of the twins it is
clear that the date is July 1895 on the death of ancestor Deborah.
Photo by J.P.Starling, High Wycombe.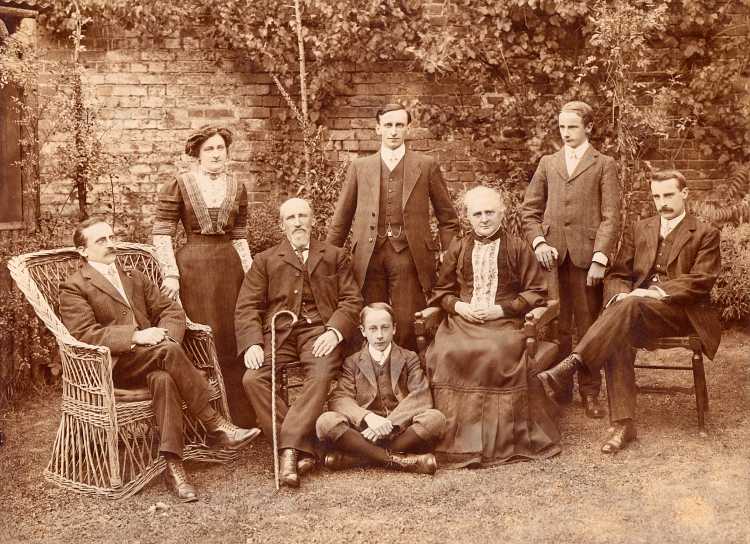 Back : Miriam Elizabeth (Aunt Min), Owen Thomas (Tom) My Dad, Harold Arthur
Seated: Walter, Arthur, Elizabeth, Stephen Henry
Front: William Ewart (Ben)
Oct. 2003
K.A.Goodearl
Chorleywood
U.K.